WILL YOU HELP TURN H&M AROUND ?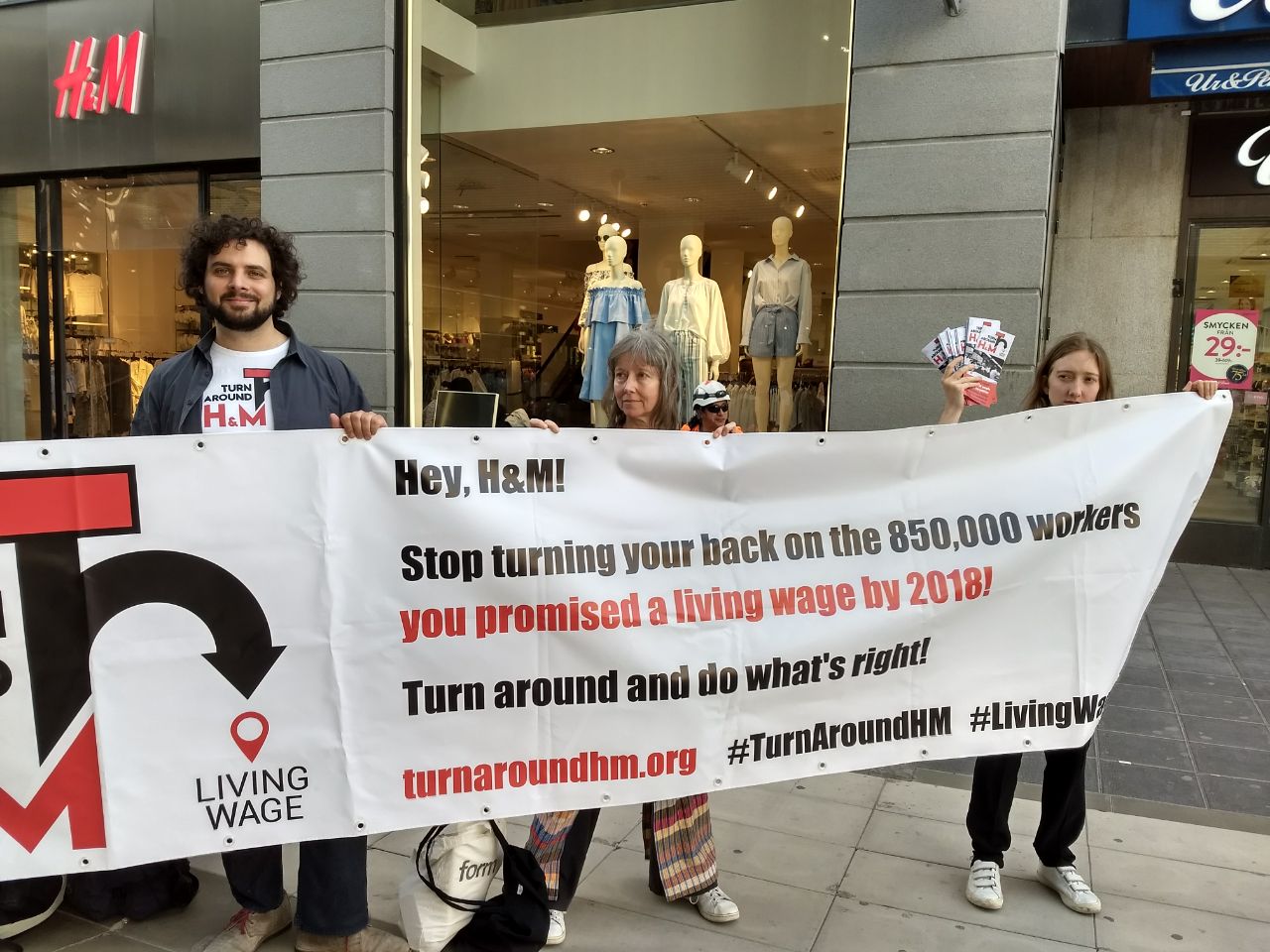 In 2013 H&M committed to ensuring living wages by 2018, which brought the brand a lot of positive media coverage. Now H&M is trying to cover up that commitment, pretending they have been saying something else all along.
Meanwhile hundreds of thousands of workers making H&M clothing still cannot lift themselves out of poverty with the hard work hidden behind the glossy storefronts.
H&M has the financial means and the power to stay true to their original commitment. Not only that – they could even go beyond that and cover their whole supply chain.
You have a voice in determining H&M's course of action! 
We've teamed up with wemove.eu to let our voices be heard.
So please sign the petition and let your friends know to do the same!
Use your voice on social media
As simple as that @hm! Keep your promises and guarantee #FairEmployment conditions! Our community can give you thousands of reasons why. Here's one of them ⤵️ 🔊 https://t.co/V1mTUFPWi3 @cleanclothes #TurnAroundHM pic.twitter.com/xFsMjtgapb

— WeMove.EU (@wemoveEU) August 23, 2018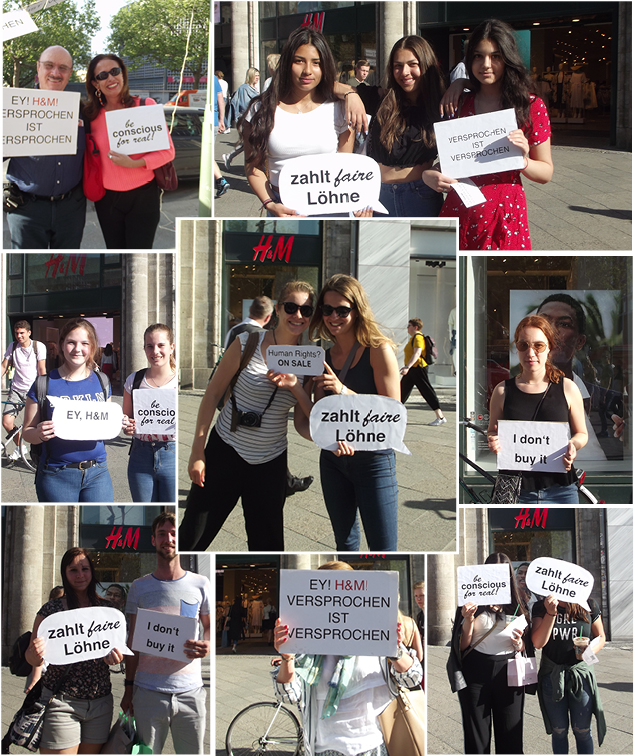 You could also tweet one of these messages:
I want workers behind @HM clothes to be paid a living wage – as #HM promised they would be by 2018! #TurnAroundHM #LivingWageNow
I want #LivingWageNow for workers in @HM supply chain! #TurnAroundHM - Stop turning your back on the living wage commitment! #HM
Hey, @HM, you committed to making sure that workers are paid a #LivingWage by 2018. Make it happen, #HM! #TurnAroundHM #LivingWageNow
Let your creative sparks fly, or use one of these messages:
I want people who make the clothes I buy from you to be paid a living wage. Please H&M, stop turning your back on the commitment you made in 2013 and make sure workers get a #LivingWageNow! #TurnAroundHM
I was shocked to learn about poverty wages at your "gold" and "platinum" supplier factories. Those workers were covered by your commitment to a living wage by 2018! No more empty words, H&M, I want workers to be paid a #LivingWageNow! #TurnAroundHM
It is important for me to know that workers who make my clothes can have decent lives. To begin with, I expect you to stay true to the commitment that 850,000 garment workers will get a living wage by 2018. #TurnAroundHM #LivingWageNow